Where we are
Campus
The conference takes place at the Karlsruhe University of Applied Sciences (German: Hochschule Karlsruhe). The campus is located to the North-West of the city centre. It is about 10 minutes' walk away from the nearest tram station, Europaplatz.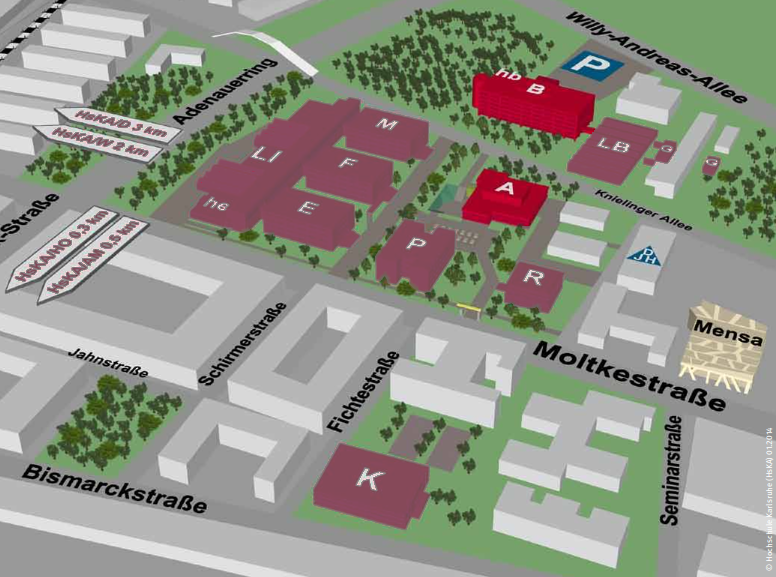 Track 1 takes place in the ground floor auditorium in building B. This building is also where the coffee breaks and exhibition area will be and where, on the first floor, there will be break-out rooms for BoF sessions.
Track 2 takes place in the first floor auditorium in building A.
Both buildings are just a few steps away from each other, to the North and South of Knielinger Allee.
Lunch at the Mensa
Lunch on Friday and Saturday is served at the university dining hall ("Mensa"), not far away from the buildings A and B. The Mensa building is easy to recognize: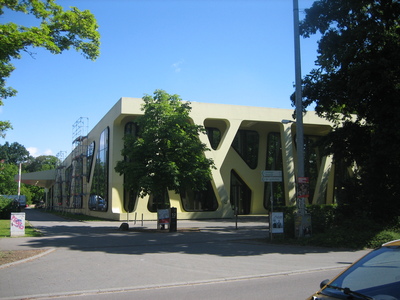 Social Event
The social event will take place in the green space directly in front of building B, and in the lobby of building B.